Friday, September 30, 2011, 04:22 PM
OCTOBER
October 02- Sunday 1:30 pm SHOOTING REVUE - making awards
October 13 - Thursday 8 pm SPRÁHLO
October 18 - Tuesday 8 pm ZLATÝ OREL
October 20 - Thursday 8 pm NOVÝ ÚSVIT
October 22 - Saturday 9:30 am MEETING OF HOLDERS OF GUIDE DOGS
Open from 6 p.m. – 2 a.m.
Starts of Program – 8 p.m.
Reservation na tel: 603 456 563 Jiri Kunc
email:
jkunc@ci5.cz
Advance bookong tickets in reception desk
Clubs area is in the Hotel Globus, Gregorova 15, Praha 4 – Horní Roztyly.
Entering in Club area is near by Plzenská pivnice / Pilsen beerhall /
Town traffic – station of Underground Roztyly – cross the park to small hill by blue mark to the Hotel - cca 10 minutes free walk.
In the night you can use bus conection to the centre.
Monday, September 12, 2011, 10:43 PM
Day Prague airport Letnany small celebration that still works. Celebration of the fact that despite the various pressures from outside the disposal of the airport develop what our ancestors built.
Day Prague Airport Letnany no air date, there is no fixed program, how many hours it will fly the plane. On the other hand, it is not quite a normal day as we know it, because on Saturday, the 17th September to us to invite all our friends and weather permitting, will be with us to see both a strong air traffic, as well a large number of interesting and rare aircraft, including various historic and special.
Day Prague Airport Letnany So the day while you are at the airport we welcome people who are like us. They love flying, airplanes, and everything around them as we are happy to Prague Airport Letnany after years of stagnation and uncertainty, what with him, catches a second wind.
Thanks to the cooperation with Prague Aeroklub Letnany Club Heavenly Angels , within the Prague airport on Letnany place on 14 Letnany vintage suitcase
Come join us at the airport to spend a relaxing day of flying.
Day Prague Airport Letnany no air date as you know. Not valid with no admission charge, is given no firm program of air shows. IfCome join us at the airport to spend a re we but on Saturday 17 arrive in September and you love airplanes, you will not regret it. In the case of a little good weather we can promise that it will be times when the air is not a plane. Rather, it is possible to say that we will see more aircraft than at many airshows. Above Letnany airport but you will also see the number of planes that are in current air days "main stars", ie both historic aircraft, their replicas as well as aerobatic specials.
Airport premises will be accessible to the public free access from street Tupolevova (from the temporary parking PVA) shortest path from the metro station Letnany. Entrance to site is possible from 10.00 hours, the main flight demonstrations, then you can expect after 13.00.
Throughout the day there will be sightseeing flights in aircraft and helicopters.
Enter space to the public in the premises of Prague Airport Letnany is free. If you want to get to the airport to their car, pay for car 100 CZK per day.
Tuesday, August 23, 2011, 06:32 PM
9th Tank day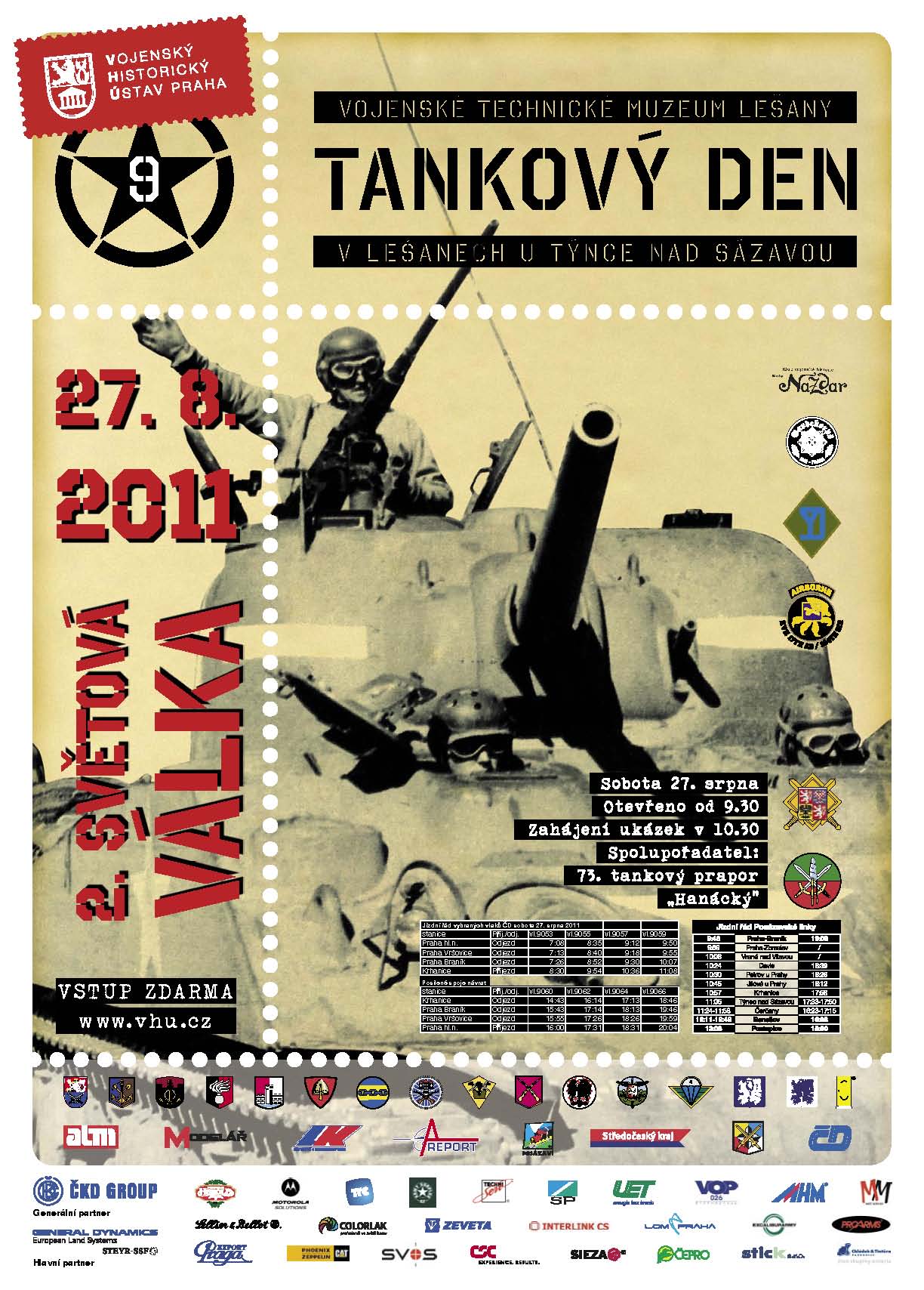 Saturday, February 12, 2011, 04:25 PM
Flayer.cz .pdf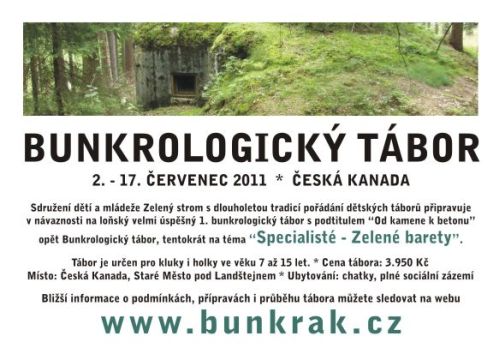 Sunday, May 16, 2010, 10:21 AM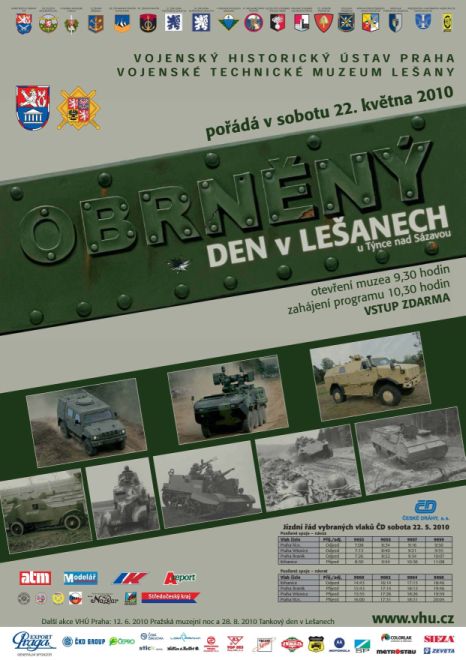 Next